Water Industry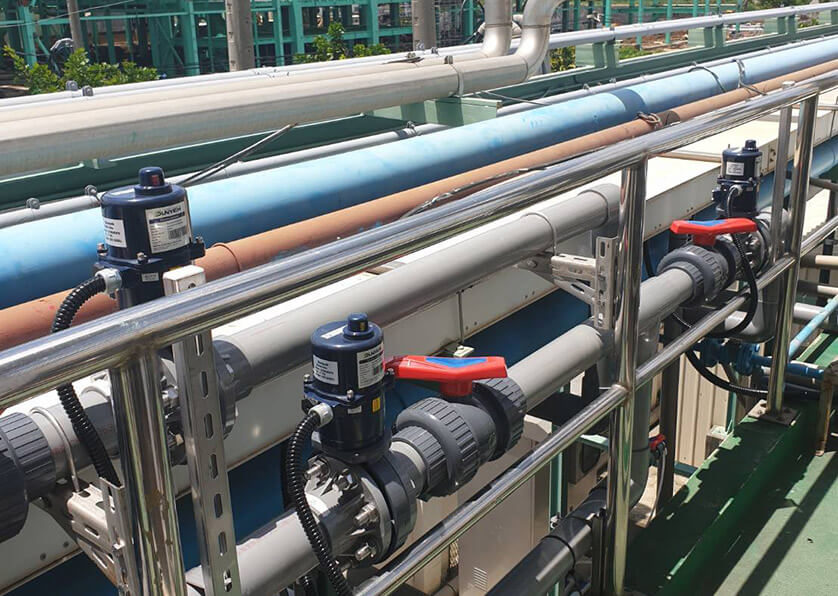 Actuation technology plays a pivotal role in the water industry in a wide range of areas including drinking water /ultrapure water purification, cooling water circuits, chillers, municipal or industrial drainage water treatment, water distribution, and seawater desalination.
As a professional industry water actuator supplier, Sun Yeh offers industry water valve actuators for customers to choose from. Our robust quarter-turn electric actuators (OM, CM, S series) with corrosion-resistant coating NEMA 4X enclosure. Multi-turn actuators (M series) with IP68 enclosures that are durable and can be used in open/close valve applications to divert flow to respond to the treatment requirements and in modulating applications to control the flow to adjust the amount of medium passing through the valve into or out of the treatment plants.
Our industry water actuators with high quality and durability, if you are interested in our industry water valve actuators, just contact Sun Yeh to get more details!